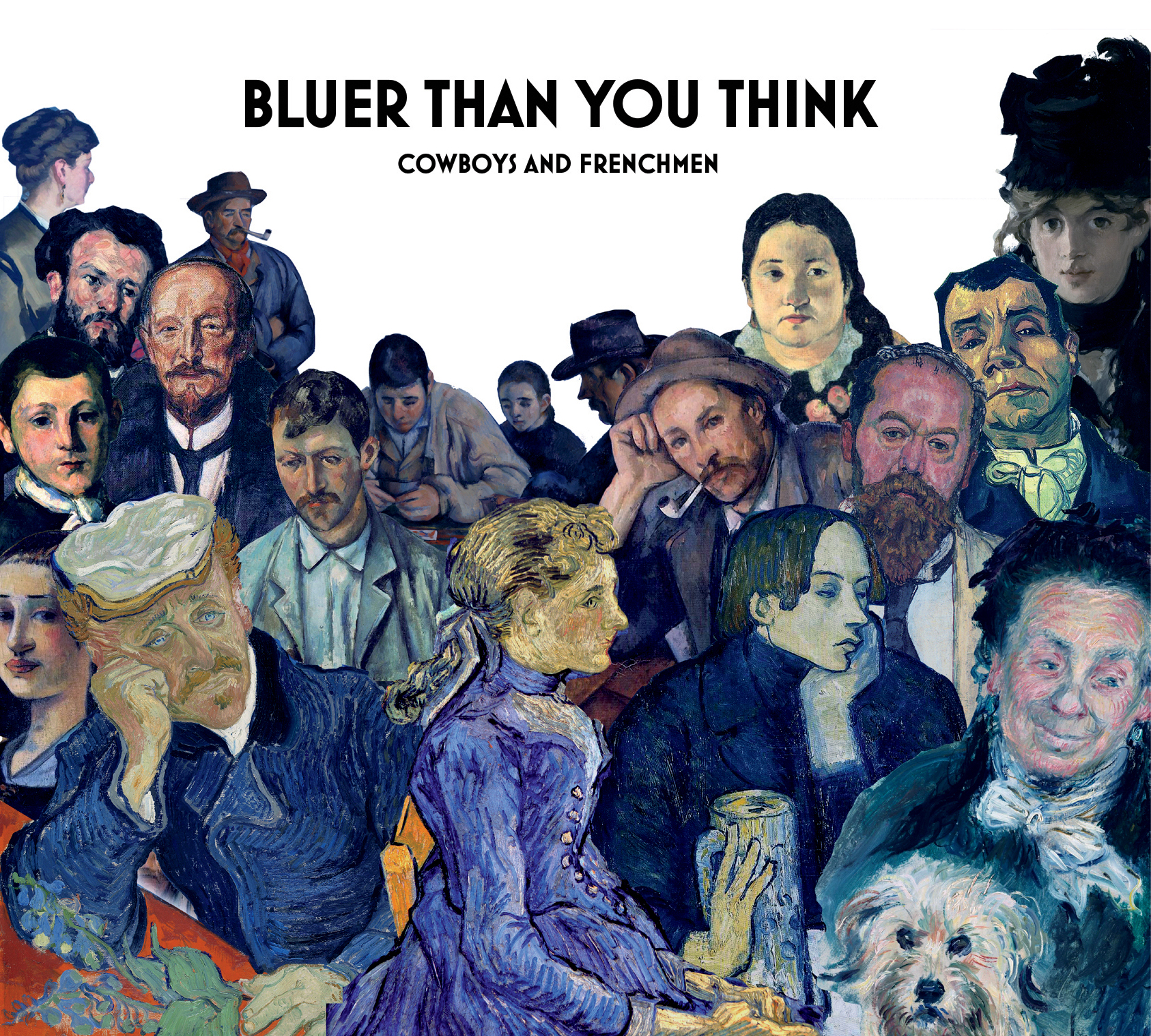 Bluer Than You Think (2017)
"Bluer Than You Think" is an album celebrating the variety of expression in modern jazz that arises from the intellect, body, and soul. With compositions mixing conventional forms with radical ideas from across the spectrum of genre, Cowboys & Frenchmen define the blues as an invitation to be personal and unique. Their second album is a dynamic and interactive performance in service to an inclusive vision of both music and the humans that make it.
★★★★ - DownBeat Magazine
"Bluer than you think" is a musical exploration that works so well on many levels. From melancholy to melodrama and back again, it makes for a richly rewarding listen. - Mike Gates [UK Vibe]
The disc is overflowing with unpredictable melodic turns, unusual voicings, and unorthodox rhythms. - Ron Netsky [CITY Newspaper]
Rodeo (2015)
With their debut album, Cowboys & Frenchmen present a novel take on the musical canon by blending traditional American folk and pop music with elements of contemporary R&B and modern jazz. The music implores surprises at every turn, and presents a musical journey through the lens of five twenty first century improvisers.The music represents the composer's individual experiences from around the world; from the rolling countryside of Germany (King Barry), American Cinema (Man of Constant Sorrow), Buddhist practice (Bells of Mindfulness), to the cultural vibrancy of New York City (Jazz Styles) and the beauty found in mystery (Because).
This is my kind of album. It is innovative as well as inspiring. Electric and emotional. The artistry of the quintet is exemplary. - Travis Rogers, Jr. [The Jazz Times]
Cowboys & Frenchmen... present jazz that is fresh and defies easy categorizing and offers rewarding listening.- Robert D. Rusch [Cadence Magazine]
Follow cowboys & Frenchmen on spotify